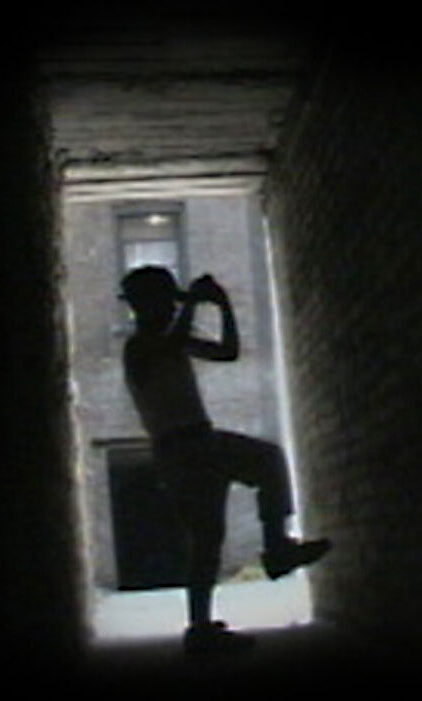 From Gary Smith, Author of "Damned Yankee"
For over three decades I wrote long stories about fascinating human beings for Sports Illustrated. The most astounding life of all, hands down, was John Malangone's. For years after that story and its wild ride through the corridors of the human mind was done, every time I'd see John or talk to him on the phone another hilarious or tragic anecdote would tumble from him that a writer would kill for, and I'd say, "John, why didn't you tell me this back then?" But that over-full boat would've sank had I tried to squeeze onto it even one more stanza of John's hair-raising, head-scratching, heartbreaking and heartwarming life. (See Gary's article)
From the Filmmaker, Bruce Spiegel

John Malangone, at age 89 years old has passed on. It's hard to believe that a guy so full of life, so full of compassion, is no longer with us. To have known John was a great privilege. I have known him for almost 40 years, ever since I started making this film, Long Road Home.  
I met John at the YMCA in Hackensack, NJ on a Sunday morning in February. I came up the steps from the locker room and there was John, throwing baseballs up against the padded wall in the gym…it was snowing outside… I asked what he was doing and he said "I'm getting ready for the next season". I thought he was a nut, a 60-something older guy, throwing baseballs up in the Y in February. But that image of John alone, always alone, throwing baseballs against the wall really resonated for me.
Later in about a month, I asked him how the "season" was going and he started with the his box score…his team won, and John pitching had 5 strike outs. I was confused. People playing hardball, not softball, in March? John took me outside to his truck and showed me a Sports Illustrated article and said "Here, read this" This was a feature story written by Gary Smith that had won "Sports Story of the Year". It was the life story of John Malangone, called,"The Damned Yankee".
I couldn't believe this story. It was so engrossing and compelling. In a strange way, I felt that this was the work of fate. I had been working at CBS's 48 Hours for a long time doing murder stories, always sad murder! But here was this story that was so real, so sad. But at the same time it was the story of a triumph in life. Gary Smith's story was a knock out. John then invited me to what he called "fall-ball" a bunch of guys who played baseball on Sunday mornings. That was what he was talking about with his "boxscore" at the Y.
I went with my little camera the following Sunday to a remote field in Jersey. And here it was, this quiet paradise where 18 guys got together and celebrated their passion, their sheer passion to just play ball, like as if they were little kids still enthralled with the game. I was dumb struck. The field, the crack of the bat, the sound of leather in a mitt. Oh my god! After the game we went to the diner, and talked. It was non-stop. John was holding court, his brother Sal reliving old stories of the East Harlem neighborhood where they grew up. And Ronnie Weiss, John's best friend who actually was responsible for bringing John out and revealing his hidden secret.
Flash forward, John and I are in Florida, where John is ready to play "winter-ball" at the Roy Hobbs tournament in Fort Meyers. We were trying to find the Miller Huggins field where in 1955 John was with the Yankees at spring training. I didn't know if we could find this field, but there it was, just waiting for us, a pristine field, manicured and waiting for John. It was like magic. John remembered it like it was yesterday, the memories flooded from him and he was able to bring me back to that day almost 49 yers ago with passion and eloquence. He was so unashamed and in a way almost child-like in his description of what happened in spring training. It was one of those "moments" with the camera that you will never forget. Something happened to me then. I knew I had to tell this incredible story. It took me 8 years while working at CBS to do it but I was able to tell his story. It wasn't easy. John's life was no picnic. Growing up poor and being beaten by his father in East Harlem. Sal, his little brother helped me out a lot. I needed an apartment building in East Harlem that was "exactly" like his apartment. Sal found it and went to the super to let us film there, complete with the "alley" in the back.
And then Ronnie Weiss, who went to the NYC"s Department of Deaths, showed John what had happened to his uncle Orlando – that it was an accidental death. It was like a weight coming off of John's shoulders, and we were able to shoot the scene.
I hadn't seen the film for a while and after John died I looked at it again. The film actually brought tears to my eyes. It was all there, his struggles growing up, his loneliness, his clowning it up in the minor leagues, and his inability to confront what was bothering him. And then at the end of his life, he finally revealed his secret to himself and his family and his wife. Suddenly, a rainbow appeared and dramatically changed his life.
Yes, John has passed. I am so glad that I made this film and told his story so that others can share in it. Without financial backing, it played a few festivals and won some awards. But I was not able to sell it to an ESPN or anybody else. The guys in suits would say, "he was a minor league player who never made it to the majors…..its not like he was a super star or Yogi Berra".
But for me, that's the whole point of this story. John wasn't a big shot, but made a life for himself, in spite of his secret. Once he could reveal it, he told the world about his mental problems and how he dealt with them. John was a kind, generous guy who always talked about his "accident" with strangers, always quick to point out that keeping these secrets inside is not good for anyone. Confronting justice was the best way to go and allowed him to live out his life in peace with himself.
John was real. He was the genuine article. He had a natural way of thinking and during all the time I spent with him he always treated me with respect. This film allowed me to start making movies again. It ignited a spark that made filmmaking a part of my life again that wouldn't have happened without John. I still remember his phone number. What he did as a person, his trials and his tribulations in life will never be forgotten by me and all those that knew him. Thank you John Malangone!