John Malangone grew up on E. 114th St. in East Harlem and was discovered in 1950 in Jefferson Park, by legendary Yankee scout, Paul Kritchell, the man who signed Lou Gehrig and Whitey Ford to Yankee contracts.
Malangone, a catcher, considered to be one of  New York City's hottest prospects, played in the 1951, Journal-American All Star game in the Polo Grounds, along with future Hall of Famer, Al Kaline. In 1952, Malangone won the most valuable player award, playing for Three Rivers, a Yankee minor league team in Montreal Canada.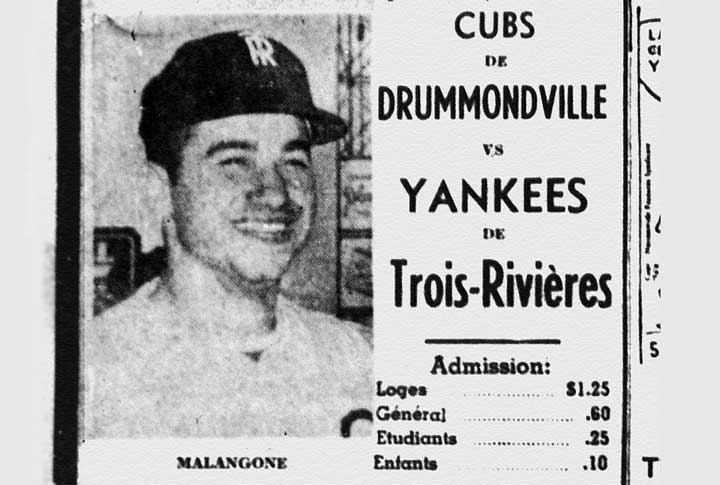 Malangone spent the next two years as a member of the special services in the US.Army. In 1953, he was the Army's Heavy Weight Boxing Champ at Fort Dix, New Jersey. Returning to the Yankees in 1955, Malangone was invited to Yankee rookie camp and rubbed elbows with Yankee greats Mickey Mantle, and Bill Dickey and became lifelong friends with Yankee greats Johnnie Blanchard and John Kuchs.
In 1955, Malangone  played for the Norfolk Tars in the legendary Piedmount League. He hit a career high 326 that year. But personal problems haunted Malangone thoughout his life and although he had big league talent, he was unable to make the jump to the major leagues. Over the next three years Malangone played for 7 different teams and amassed a 280 lifetime batting average with 70 homeruns.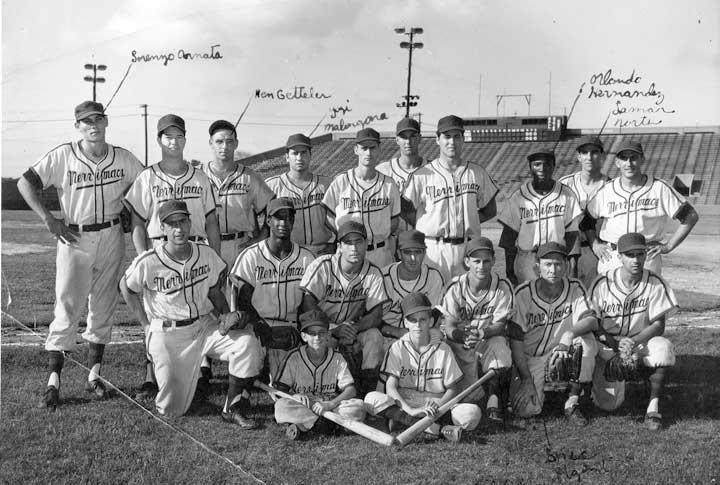 After close to 30 years away from baseball, Malangone confronted his personal problems and over-came them. In the mid 1990's he returned to baseball as a 65 year pitcher in the Over 40 leagues both in New Jersey and Florida. In 1995 he pitched decisive victories for the New Jersey Wonderboys, as they won the Roy Hobbs Championship in the over 48 division in Florida. As a senior pitcher, John developed a mean knuckleball that baffles hitters thirty years his junior.